All Things Chattanooga Gift Box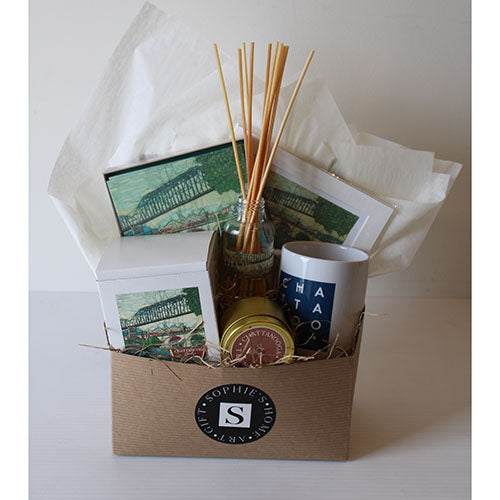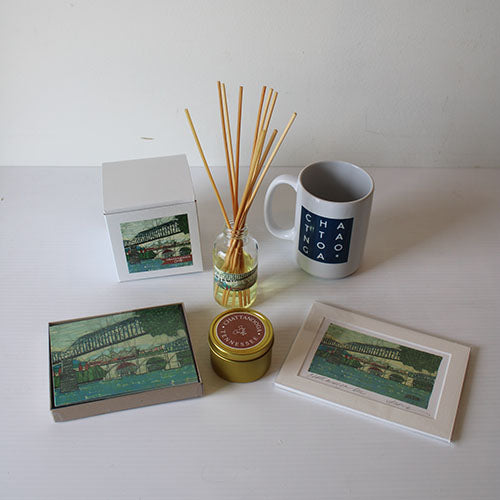 Product Details
The All Things Chattanooga Gift Box Includes:
Chattanooga Notecards
8oz Chattanooga Candle
5x7 Chattanooga Art Print
Chattanooga Gold Candle Tin
3.5oz Chattanooga Round Diffuser
Chattanooga Navy Colorblock Mug
Why we love it:
No more scrambling for that perfect gift - we've got you covered! Each curated gift box is carefully put together in a kraft box, and includes a hand-written note, decided by you. We'll do all the work but you'll get all the credit - it's a win win! They are going to love it!
*Let us know what you'd like your note to say at checkout! Available for Local Delivery, Pick-Up or Flat Rate Shipping. 
**If you would like to curate a box, please just give us a ring and we can build a custom box for you! 423-756-8711