The Bloody Mary Bar Gift Box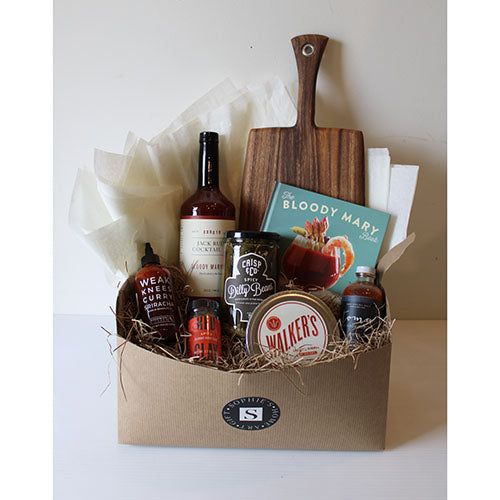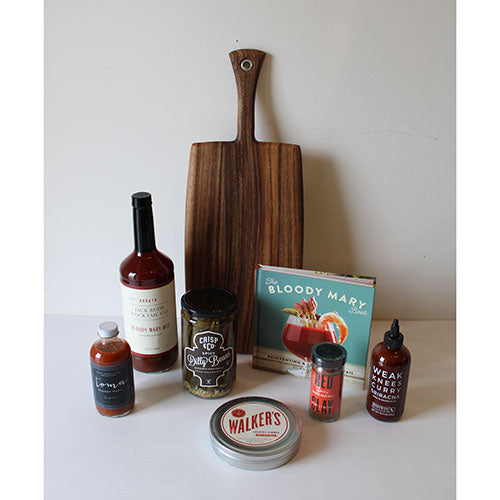 Product Details
Experience a delicious Bloody Mary in the comfort of your own home! The Bloody Mary Bar Gift Box contains all the ingredients you need to make an unforgettable cocktail. This gift box sets you up, for all the things you need to kick start a Bloody Mary Bar. With these curated goods, you can enjoy a unique, flavorful drink that you won't find anywhere else!
The Bloody Mary Bar Gift Box includes:
Spicy Bloody Mary Salt
Weakness Sriracha
Spicy Dilly Beans
Hot Sea Salt Rimmer
Toma Bloody Mary Mixer
The Bloody Mary Book
Jack Rudy Bloody Mary Mixer
Large, Rectangle Paddleboard
Why we love it:
No more scrambling for that perfect gift - we've got you covered! Each curated gift box is carefully put together in a kraft box, and includes a hand-written note, decided by you. We'll do all the work but you'll get all the credit - it's a win win! They are going to love it!
*Let us know what you'd like your note to say at checkout! Available for Local Delivery, Pick-Up or Flat Rate Shipping. 
**If you would like to curate a box, please just give us a ring and we can build a custom box for you! 423-756-8711