Lavender Bar Soap
Hurry, only 1 item left in stock!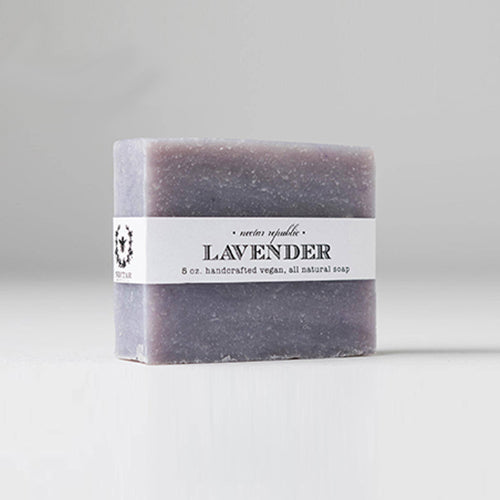 Product Details
Handcrafted vegan, all natural lavender soap.
AROMA: calm, relaxing floral aroma
BENEFITS: lavender promotes relaxation and rest. With antibacterial and antiseptic properties, it will soothe insect bites and sunburns.
5oz

INGREDIENTS: Olive Oil, Water, Coconut Oil, Sodium Hydroxide, Organic Palm Oil, Shea Butter, Lavender Essential Oil, Ultramarine Pigment.