Lavender Chamomile Apothecary Candle
Hurry, only 1 item left in stock!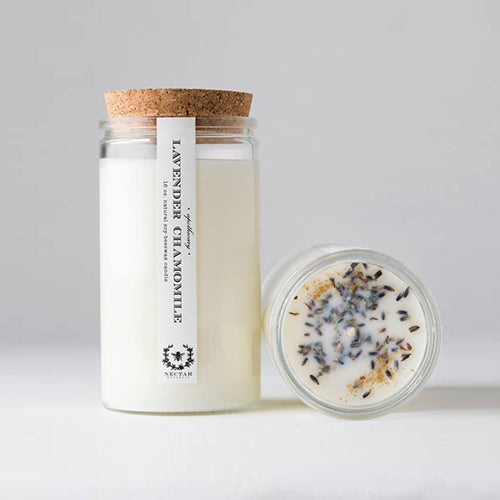 Product Details
Soft, calm and relaxing floral blend of french lavender and roman chamomile. This candle is an aromatherapy blend of soy, beeswax, essential oils, artisan fragrance then finished with dried flowers and herbs.
This recycled glass vessel and cork closure also make great reusable storage containers.
16 oz. Candle + 120 hour burn time

5" l x 5" w x 8" h


Soy, beeswax, essential oils, artisan fragrance, dried flowers + herbs