*Gatsby Glass Tumblers*
Hurry, only 1 item left in stock!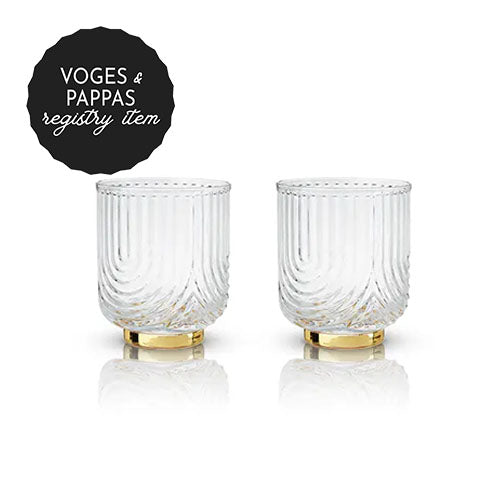 Product Details
Callie & Zach are registered for 1 Set of Gatsby Glass Tumblers.
0/1 have been purchased.
These Gatsby Glass Tumblers will transport you back in time with their unique elegance and charm. They boast a stunning etched design and gold plated bases, making them a beautiful addition to any bar. The perfect gift for the hostess with the most-est!
Set of 2 (12 oz each)
High Quality
Gold Plated Base
Hand Wash Only